SEATTLE: Capt. Rik Krombeen.
Krombeen
Capt. Rik Krombeen (Rik is a short cut for the very Dutch name of Hendrik) went to sea after studying at the Maritime Academy in Amsterdam.  Upon graduation he held a theoretical Master license and a bachelor degree in shipping Economics.
In his initial years he worked on various ships, including passenger ships, Gas Tankers, Ro-Ro paper carriers and Bulk Carriers.
He also saw employment in the off-shore industry in a function which was then fairly new: D.P Operator. D.P stands for Dynamic Positioning and entails keeping a ship in the exact position over a specific area. Regardless of weather and current.
In 1993 he moved over to sailing on the P&O North Sea Ferries between Rotterdam and Hull. During this time he was also chairman of the Seafarers Union Council within the company. In 1996 he obtained his full Master license and in 1998 he moved over to a cruise ship company and was part of a new build team.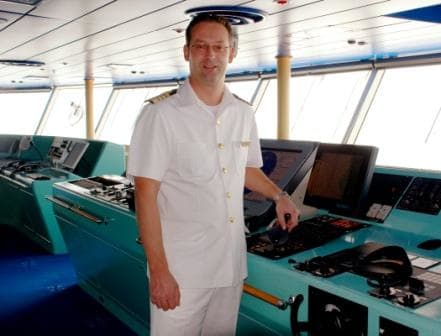 In 2000 he joined Holland America as a Navigation Officer and worked his way up to Staff Captain in which function he was appointed in 2002. 5 years later in 2007 he received his first appointment as a Master for Holland America Line. He remained on the ships until 2011 when the opportunity arose to join Nautical Operations in Seattle.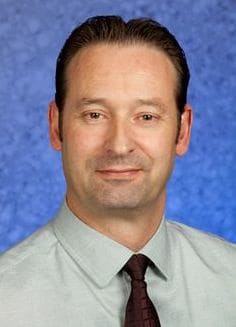 Since 2015 Holland America forms part of the HAL group, consisting of Holland America, Princess, Seabourn and P&O Australia and Rik is very much involved in guiding the even closer cooperation between these companies's in regards to nautical operations.  Initial reporting to Captain Cees Deelstra, he took over his function when Capt. Deelstra retired in 2015. In the last two years he has been very much involved with the design of the ms Koningsdam and the new setup of the Navigation Bridge, which will be the standard of the fleet for the future.
The job entails looking after 14 cruise ships and, among many more subjects, navigation, safety/lifesaving, stability and training. Furthermore we assist our various departments supporting ship operations within our company; such as our technical department, port operations department, itinerary planning/marketing department, charter department, legal department, human resources department as well as our hotel and guest services department.
Capt. Krombeen is also the assigned D.P for our company This is an mostly unknown function in the Nautical world; the position of DP or Designated Person.  The D.P is a legally required function within all shipping companies. Every deep sea company with ships has a Safety Management System (SMS) which is designed by the company itself and shows how it regulates its fleet and how the fleet will comply with all the legalese that is out there. Within this SMS, there are procedures to push remarks, observations, complaints etc. up the chain of command. But the SMS also requires a person who can be reached by bypassing that chain of command if it does not work. If there would be an issue on one of the HAL ships, each crewmember has the right to contact the D.P directly. If it would indeed by a grave concern where the SMS is failing to act properly, then the D.P has the power to walk straight into the office of the President of the HAL Group to report and to ask for action.
In the office he is assisted by two other captains in the role of Deputy Directors, a nautical manager and a nautical super intendant. Attached to his department as well is Capt. Albert Schoonderbeek the travelling Master for Holland America Line.
Rik lives in Bellevue Washington with his wife. He has two daughters, both have graduated from College and now live by themselves. The oldest in Charlotte, were the family lived before coming to Bellevue and the youngest in Clemson where she is studying for her Masters.  Hobbies are playing Golf, Snow Ski and Water Ski. While his daughters remained in the old home, their space was filled in Bellevue with the addition of an 85 lb heavy Akita dog.