Deddes, Evert Jan.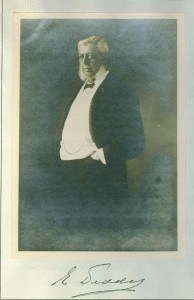 This photo was taken around his 80th. birthday in 1916, when his grand daughter made a biography to celebrate this date.
During a 2010 cruise on the Prinsendam I came in contact with his Great Grand son who loaned me this biography. I am currently translating it from Old dutch into modern english, and it will eventually appear here.
With a BIG thank you to Mr. Max van der Poll,  great grandson of Captain. Deddes.