Snelleman, Cornelis M.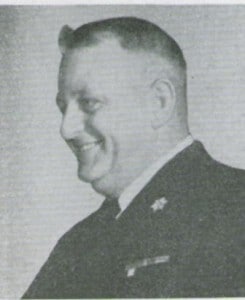 Captain C.M. Snelleman was born on 2 September 1910 in Rotterdam and joined Holland America as a cadet in July 1927.
 As second officer on the Pennland he sailed in the Mediterannean during the 2nd world war. On 15 April 1941, he volunteered to command a rescue team to board an abandoned vessel. Despite the ship being on fire and several direct bomb hits, he managed to save three wounded seamen trapped below decks. For this act of heroism he received the Cross of Merit from Queen Wilhelmina and from the British Government the DSC. 
 In 1961, after 34 years at sea, he transferred to the Nieuw Amsterdam.
 In his later years he lived in Vlaardingen with his wife Toni after having raised three children. One of them a boy, joined HALl lateron as press officer in the 1970's and 80's.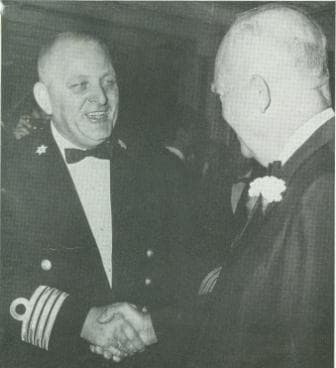 Captain Snelleman is seen here shaking the hand of ex President Eisenhouwer, during a Cancer society – fund Raising Ball – on the Nieuw Amsterdam while docked in New York.