Lohr, Hans W.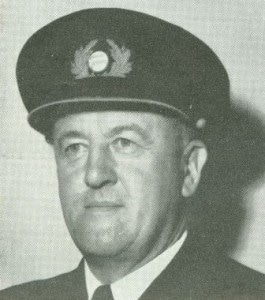 Capt. Hans W. Lohr sailed as shipsmaster in the 1940's and 50's.
Lohr Hans W.
 Captain Lohr was born in 1926 in Elten Germany. He joined the Rotterdam (IV) in 1915 as a cadet. By 1926 he was second officer on the old Ryndam.
 His first command was the Philip Wouwerman during the war. This was a cargo ship sailing for the HAL , but owned by the Dutch government.