MS NIEUW AMSTERDAM (IV)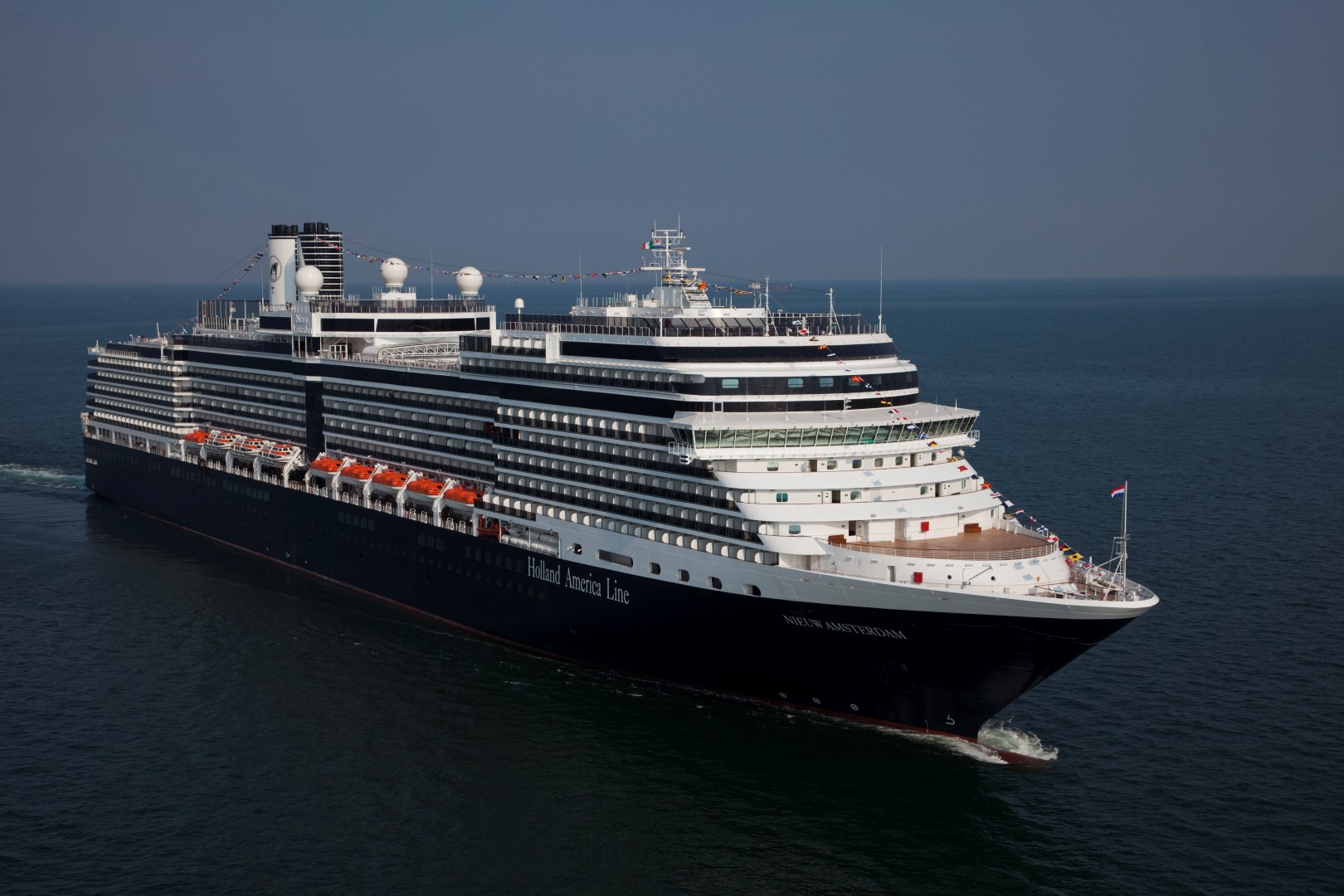 PREV.NAME(S): None
COMPANY:  Holland America Line.
TONN. BRT:  86,273       NRT:   53,711                 DWT: 9,125
BUILT AT: Fincantieri Cantieri Navali taliani Spa Porto Marghera Venice, Italy
BUILT IN:  2010                                                                 YARDNO: 6181
ENGINES: Six MaK Caterpillar diesels type 12 M 3C connected to four generators
ENGINE OUTPUT:  total 64 mw.17600KW/ 23917 KW  PROPS: two azipods
SERVICE SPD: 22 knots                                              MAX. SPEED:  23.9 knots
LENGTH.O.A:  285,34 meters                                LENGTH B.P.: 253,95 meters
BEAM OA:  32,26 meters                                         DEPTH: 10.80 meters
DRAFT: 8,02 meters
PAX.CAP:  2106 pax in 1053 cabins
CREW:  929 crew
SISTERSHIPS:   Signature Class, Eurodam
NAME BACKGROUND: named after original name of city of New York. 4th. Ship of that name in the company
REMARKS:
——————————————————————
 HISTORY:
Floated up for the first time on 31 october 2009 ceremony performed by Mrs. Alice Tinorua, wife of Pieter Rijkaart the director Newbuildings.  Trials trips take place in May.
Baptised by Her royal highness Crown Princess Maxima of the Netherlands on 4 July 2010 in Venice.
First cruises in the Med, followed by Trans Atlantic crossing from Lisbon in October to FT. Lauderdale.
TO BE UPDATED TO CURRENT DAY