Liewen, Jan Klaas.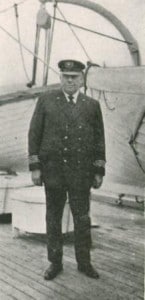 Capt. Liewen served as ships master in the 1910's and 20's.
Captain J.K. Lieuwen, held the honor of being in command of the first worldcruise of the company. This was not a normal worldcruise but a student cruise around the world as a floating university. (See my article under Cruises of the past) on this web site.
 He retired to the town of Bilthoven in the central Netherlands.
 He died on 16 September 1967 aged 91 years old.