Captain Noel O'Driscoll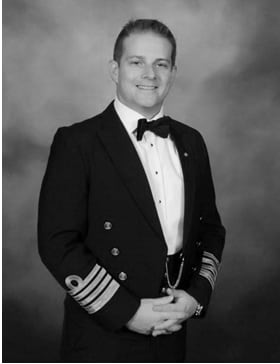 Captain Noel O'Driscoll joined Holland America Line in 1999,
his first ship was the MS Veendam (III), it was also the the ship on which he was Captain for the first time.
During his career with HAL he has served on a number of ships as well as working in Italy while assigned to the new-build program. Here he was part of the new build teams for both MS Zuiderdam and MS Westerdam. His first opportunity to take command came in 2013 onboard the Westerdam, and since then he has had the opportunity to command the MS Ryndam and now he has come full circle after taking permanent command of MS Veendam in 2015.
He attended nautical college at Cork Institute of Technology in Ireland and served his cadet ship on oil tankers with Mobil Shipping.
His seagoing experience includes fishing boats, oil tankers, container ships, ro-ro ferries and even mega yachts.
His hometown is Castletownbere in County Cork which is in the beautiful and rugged south west of Ireland; this area forms part of an amazing tourist touring route known as the "Wild Atlantic Way".
His love of the sea began at an early age, growing up in an fishing family meant that much of his early influences were related to that environment and so he spent much of his younger years playing around in boats and of course sometimes working on them too!
While on vacation Noel spends time in Ireland and Budapest, Hungary which has become his second home and also that of his fiancée. During this time he likes to spend time catching up with friends and family, he enjoys sports such as cycling, mountain biking, hiking and fishing.
His travels do not stop once he has left the ship; with a travel big happily encoded into his DNA he finds time to fulfill his passion, the major difference is these excursions usually take him to places the cruise ship can't go. Memorable trips have taken him and his fiancée to the top of Kilimanjaro,
Hiking the Inca Trail to Machu Picchu,
Camping safari on the Serengeti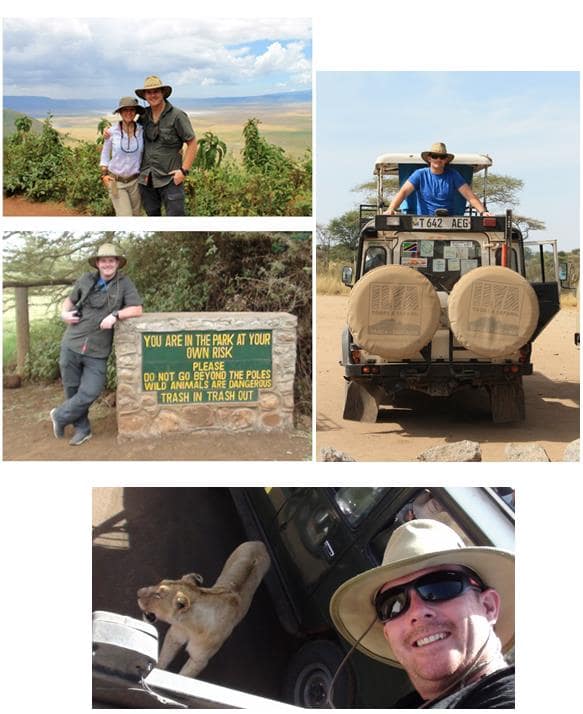 The list continues, and hopefully far from ending…….
Update: Captain O'Driscoll became the proud father of a baby boy called Ryan in the last week of November.  So instead of looking of the Kilimanjaro mountain, he will now be looking over the "babies pampers" mountain.