On 3 May 1971, Mr. Jaap Wisse joined Holland America as an electrician on board the Nieuw Amsterdam II. He was promoted to Chief Engineer in May 1990 on board the ss Rotterdam (V) and celebrated on 3 May 2011 his 40 years with the company. The ship organized various functions to honor this achievement. The letter of congratulations from Holland America Line President and CEO Stein Kruse was read aloud during the High Mariners party in the presence of all the 300+ day Mariners on board. I hosted a cocktail party in my quarters and a dinner was held for the engine department and other invitees. Jaap's career spanned a period that included the transition from trans-Atlantic sailing to full time cruising and the subsequent growth of the company. Forty years of faithful and dedicated service to ONE company is an enormous achievement and therefore we should recognize and honor Jaap accordingly.
p.s: See also Captain Albert's blog 6 may 2011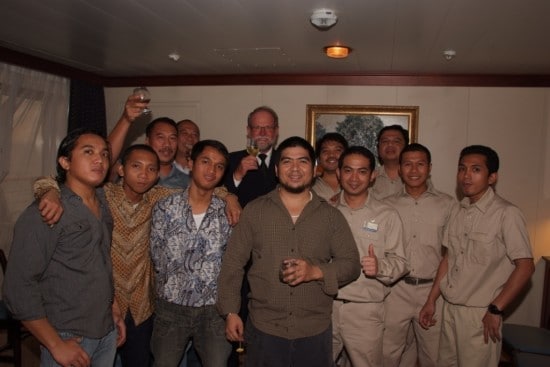 Albert Schoonderbeek is Prinsendam's captain.