On December 30th, the Prinsendam made a large donation of curtains and diapers to the local rotary club of Port of Spain, Trinidad. This was a follow up to our previous donation in Manaus, Brazil on December 12th. The local rotary club (oldest established club in Port of Spain being 54 years old) will take care of further distribution.
Here is a picture of members of housekeeping and store room department offloading the boxes. Photo by Mike Willock, Prinsendam's human resources manager.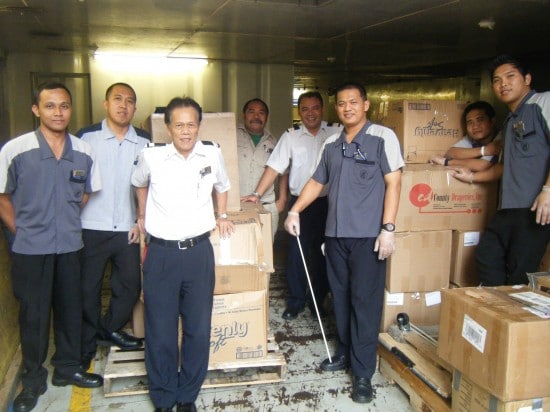 Captain Albert is Prinsendam's master.